We feel responsible for the environment
– ecological rPET fabric
The Petfelt acoustic panels in the CELL and ECLIPSE collections are single material products made entirely of polyster fabric, with over 50% of the rPET fibres from recycled PET bottles. What is more, thanks to special technology the panels can be 100% recycled. This is our way of minimising plastic waste polluting the oceans and degrading our planet's environment.
We give a new life to PET bottles.
The ecological rPET fabric they are used to make is a hard-wearing material with high acoustic properties, as well as being pleasing to the eye and ear, and safe to use. rPET fabric is also resistant to the long-term effects of alcohol-based disinfectants commonly used during the pandemic.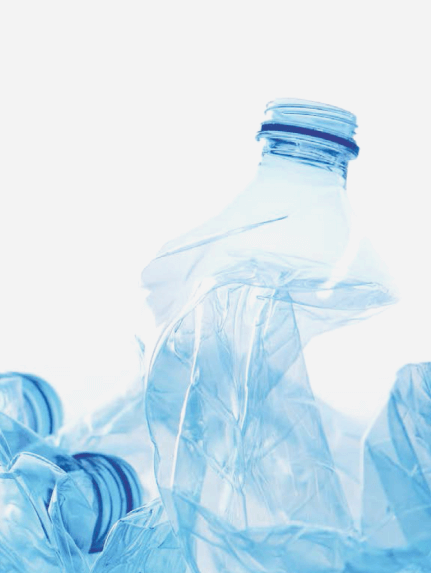 Why is recycling plastic
so important?
The overproduction of plastics is a global problem. We produce too much plastic, we throw it away too quickly and we do not manage its recycling properly.
Every minute, a rubbish lorry load of plastic finds its way into the sea.
For every 5 fish there is one plastic bottle. By 2050, there will be more plastic in the oceans than fish.
Around the world, more than a million plastic bottles are sold every minute.
A plastic bottle takes 500 years to decompose in the ecosystem.
In Europe, only 30% of plastic waste is recycled. The rest is burnt or remains as environmental pollution.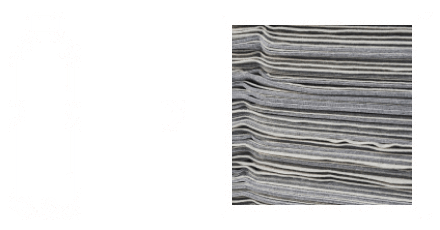 SELECTIVE RUBBISH COLLECTION
Bottles that are segregated and collected in special containers are transported to the sorting plant.


The sorted bottles are crushed. Then they are formed into bales.


The bales are transported to the processing plant where they are unpacked and the label, glue and other dirt are removed.
The clean bottles are ground into PET flakes and cleaned again mechanically.


After the PET flakes undergo a crystallisation process and are dried, they become granules.


rPET fabric is produced by melting the granules.
From rPET to Petfelt panels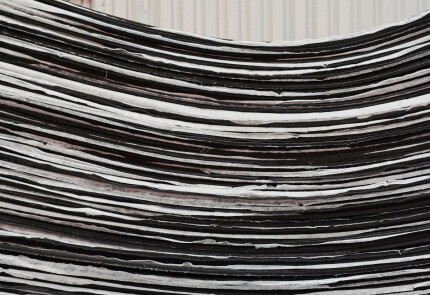 The raw rPET fabric is taken to the factory in bales and is then cut to size for production of the panels.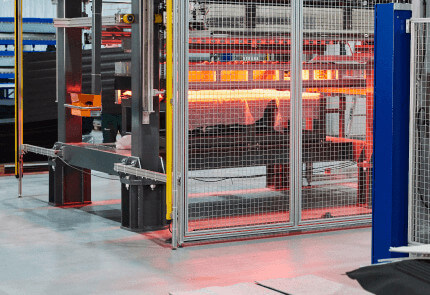 The sheets of rPET fabric are put into a hot oven, which softens the thermoactive fibres and allows them to be heat-formed into the shape of Petfelt panels. This is how wall panels are produced.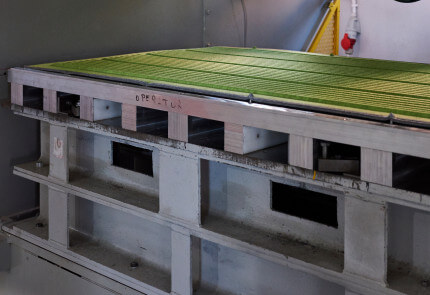 The pressed Petfelt panels can be joined together using a special glue mesh activated by infrared. In this way, stiffer thicker sheets can be produced, for example to make acoustic walls.
The result of this process are the ECLIPSE wall panel collection and the CELL collection, consisting of a system of acoustic panels in various sizes with desk panels and free-standing panels, wall panels, as well as ceiling curtains and acoustic walls. The modularity of the solutions means that they fit the majority of office furniture systems and suit most types of interior, improving the acoustics and the comfort of work.